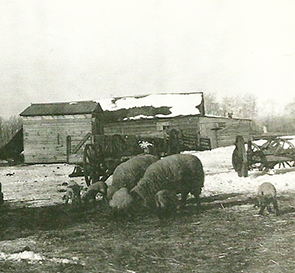 The Neu Homestead Star City ,Saskatchewan - circa 1940
A Thousand Welcomes
This is a digital attempt to combine several "old school" aka pre computer, pre internet endeavours of Neu/Nelson family histories. The maternal lines of these trees have been included as they enrich a tree just as much as the direct paternal line does. Every leaf, twig and branch helps to shape a tree and give its distinct signature on the world.
The Nelson line chronicles James H. Nelson (co. Donegal Ireland) and his descendants.Maternal lines of Caswell,Lamont ,Pringle and Walton help tell the immigrant story so many of us share.
The Neu line chronicles Jacob Neu (Arbora Bukowina) and his descendants.Maternal lines of Campbell,Chesterton,Luckett and Manz add insight to the phrase "The Last Best West".
Family History,for me at least, is more than just names and dates. I enjoy searching for the details that bring our ancestors to life. By including stories,memoirs and photographs I hope to "leaf" out our tree;making it an entertaining and accurate summation . In the process I hope to become a better Arbourist.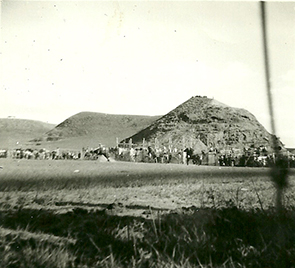 Castle Butte - The Big Muddy - Coronach, Saskatchewan circa 1930